Bio-Primer Seed Coating is an efficient delivery system for ensuring the presence of plant beneficial micro-organisms.
Plant beneficial micro-organisms, such as plant growth-promoting bacteria, rhizobia, arbuscular mycorrhizal fungi, Trichoderma and many more, can reduce the use of agrochemicals and increase plant yield, nutrition, and tolerance to biotic–abiotic stresses.
Bio-Prime Seed Coating comprise of 2 ingredients – a microbial inoculum and, a liquid mineral and feed solution that also acts as binder. These two components are mixed together and poured onto the seed. The seed can then be hand or machine mixed, and dried.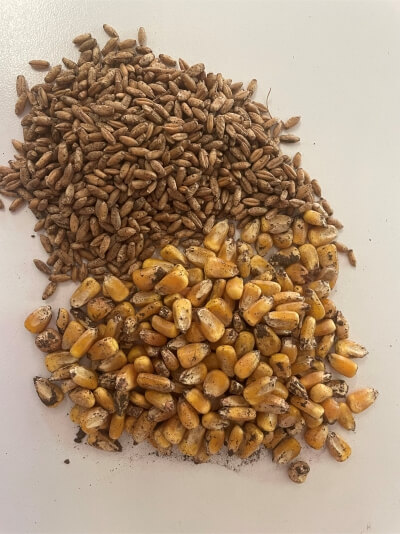 The microbial inoculum is made from the same composts as used for our Compost Tea Starter, to which is added Mycorrhiza and Trichoderma. This Starter comprises a diverse range of composts in which the fungi were allowed to sporulate and the other organisms to form cysts.
The microbial inoculum is dry sieved to 500 micron and packed in foil bags to ensure good shelf life and organism viability.