Are you struggling with high input costs, low soil fertility and decreasing profit margins?
With 15+ years experience, we have the products and methods you require to regain control over your destiny and transform your farm into a profit-wise, earth friendly business.
SAVE YOUR SOIL, SECURE YOUR LIVELHOOD
As the only African supplier of large-scale Compost Tea Systems, Ecosoil manufacture and supply microbially diverse Compost Tea inoculants (Starter) and food substrates (Activator) that enable commercial growers to produce high quality Compost Tea on-site in a cost-effective manner. Compost Tea is a very efficient way to reintroduce topsoil forming micro-organisms and is easy to apply through the irrigation system. In addition to the above, Ecosoil also produces a comprehensive range of organic certified soil and foliar applied fertilizers
A programme to build soil fertility, reduce input costs and improve production quality and quantity.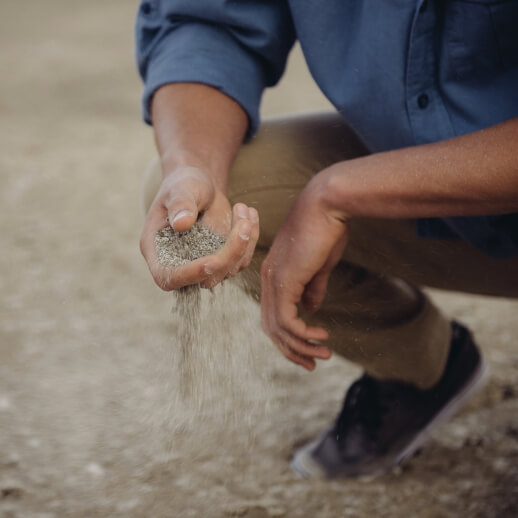 Benefits of Soil and Foliar Compost Tea Applications
PROFIT WISE, EARTH FRIENDLY
Many of you may be new to farming and may have "inherited" a dead, diseased soil with little soil function and might not be aware of the true potential of what lies beneath your feet. Your soil was once fertile. As an illustration of how soil function can be restored, we would like to share the story of Ecosoil's founder.
"Regenerative agriculture is not possible without actively forming topsoil and new topsoil cannot form unless there are high levels of biological activity. Once we recognise the significance of this relationship, and focus on its achievement, agriculture becomes less complicated and far more rewarding."
Start investing in your soil today, Reap the rewards tomorrow.